CheckSum to Exhibit at IPC APEX 2023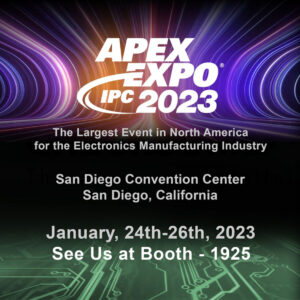 ARLINGTON, WA ― January 2023 ― CheckSum will be demonstrating our latest parallel test capabilities at the upcoming IPC APEX Trade Show and Conference, at the San Diego Convention Center in San Diego, California, January 24-26th, 2023.
Stop by to meet our team at Booth 1925.
The 12KN Off-Line test system and ILS-3000 in-line test system support the complete suite of CheckSum's test capabilities for ICT, ISP and PFT (Parallel Functional Testing). Designed for high volume PCBA panel testing applications, the 12KN and ILS-3000 utilizes our advanced communication architecture enabling more testing in one fixture, with CheckSum's breakthrough Parallel Test technologies.